Menu for The Bicknell Theater/Reel Bites Cafe in Bicknell, UT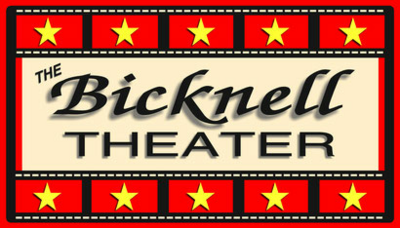 Contact:

Known for:

Good for kids

Wi-Fi

Casual

Comfort food

Solo dining

Family-friendly

Outdoor seating

Restaurant

Restroom

Wheelchair accessible entrance

Wheelchair accessible parking lot

Wheelchair accessible restroom

Wheelchair accessible seating

Dine-in

Food

Good for groups

Read more

Good for kids

Wi-Fi

Casual

Comfort food

Solo dining

Family-friendly

Outdoor seating

Restaurant

Restroom

Wheelchair accessible entrance

Wheelchair accessible parking lot

Wheelchair accessible restroom

Wheelchair accessible seating

Dine-in

Food

Good for groups

Read more
New in town and looking for a great place to eat? Here at The Bicknell Theater/Reel Bites Cafe we offer an extensive selection of American food in Bicknell. Ask about our yummy food such as Outdoor seating,Casual,Restaurant,Restroom,Wheelchair accessible entrance,Wheelchair accessible parking lot,Wheelchair accessible restroom,Wheelchair accessible seating,Comfort food,Dine-in,Food,Good for groups,Solo dining,Good for kids,Family-friendly,Wi-Fi. Take a look at our menus online or give us a call at (435) 425-3493.
Sweetgrass Coffee House
-
American
,
North American
(9.41 mi)
Curry Pizza
-
American
,
North American
,
Italian
(36.47 mi)
The Lodge At Red River Ranch
(259.18 mi)
Torrey Grill & BBQ
-
American
,
North American
(419.01 mi)
Hunt & Gather Restaurant
-
American
,
North American
(464.79 mi)
Want a specific cuisine? Check out our best lists for
Italian
,
Asian
or
Mexican
in Bicknell. Dietary need? Let us show you all the
vegan
,
gluten free
or
vegetarian
options. Search Sirved for things like
salad
🥗,
burgers
🍔,
pizza
🍕,
tacos
🌮 and more. Need just a
kids menu
or
drink menu
? Sirved categorizes our menus to make exploring easier.