Menu for El Ranchero Mexican Restaurant in King George, VA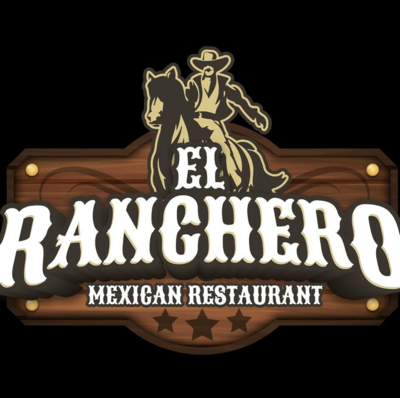 Contact:

Known for:

Quick bite

Beer

Coffee

Comfort food

Small plates

Good for kids

Casual

Cozy

Kids menu

Drive-through

Wheelchair accessible parking lot

Wheelchair accessible restroom

Wheelchair accessible seating

Popular with Tourists

Alcohol

Dessert

Dine-in

Popular Dinner

Dinner

Lunch

Popular Lunch

Good for groups

Solo dining

Outdoor seating

Staff required to disinfect surfaces between visits

Accepts reservations

Curbside pickup

Fast service

High chairs

Restroom

Wheelchair accessible entrance

Read more

Quick bite

Beer

Coffee

Comfort food

Small plates

Good for kids

Casual

Cozy

Kids menu

Drive-through

Wheelchair accessible parking lot

Wheelchair accessible restroom

Wheelchair accessible seating

Popular with Tourists

Alcohol

Dessert

Dine-in

Popular Dinner

Dinner

Lunch

Popular Lunch

Good for groups

Solo dining

Outdoor seating

Staff required to disinfect surfaces between visits

Accepts reservations

Curbside pickup

Fast service

High chairs

Restroom

Wheelchair accessible entrance

Read more
When you're in King George and you're looking for a great place for Mexican food drop by El Ranchero Mexican Restaurant for the best meal in town. Locate our varied menu and select Outdoor seating,Staff required to disinfect surfaces between visits,Accepts reservations,Casual,Cozy,Kids menu,Curbside pickup,Drive-through,Fast service,High chairs,Restroom,Wheelchair accessible entrance,Wheelchair accessible parking lot,Wheelchair accessible restroom,Wheelchair accessible seating,Popular with Tourists,Quick bite,Alcohol,Beer,Coffee,Comfort food,Dessert,Dine-in,Popular Dinner,Dinner,Lunch,Popular Lunch,Small plates,Good for groups,Solo dining,Good for kids for example, you'll be glad you did. Call us at (540) 775-3137 and then join us for a fine dining experience.
Sheetz
(101.15 mi)
Mary's Cakery & Candy Kitchen
-
American
,
North American
(154.55 mi)
Sheetz
(236.35 mi)
Subway
(249.46 mi)
Vinny's Italian Grill & Pizzeria
(269.65 mi)
Towns near King George
Oak Grove, Virginia
(11 mi),
Stratford, Virginia
(19 mi),
Milford, Virginia
(20 mi),
Stafford, Virginia
(21 mi),
Montross, Virginia
(21 mi),
Marine Corps Base Quantico, Virginia
(21 mi),
Triangle, Virginia
(22 mi),
Woodford, Virginia
(22 mi),
Caret, Virginia
(23 mi)
Want a specific cuisine? Check out our best lists for
Asian
,
Mexican
or
Italian
in King George. Dietary need? Let us show you all the
vegan
,
vegetarian
or
gluten free
options. Search Sirved for things like
burgers
🍔,
pizza
🍕,
sushi
🍣,
tacos
🌮 and more. Need just a
kids menu
or
drink menu
? Sirved categorizes our menus to make exploring easier.