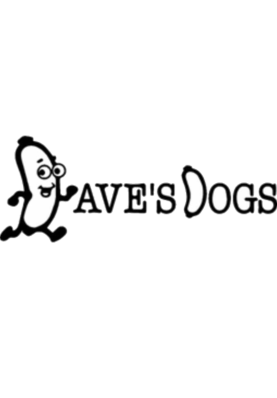 Dave's Dogs Grill
Santa Barbara, California
Dave's Dogs Grill
Santa Barbara, California
NON-CONTACT
options available
Closed:

11:00 AM - 11:00 PM (PDT)

| | |
| --- | --- |
| Monday | 11:00 AM – 11:00 PM |
| Tuesday | 11:00 AM – 11:00 PM |
| Wednesday | 11:00 AM – 11:00 PM |
| Thursday | 11:00 AM – 11:00 PM |
| Friday | 11:00 AM – 11:00 PM |
| Saturday | 11:00 AM – 11:00 PM |
| Sunday | Closed |

Cuisine

Features

Dietary

Dive into a new experience with food and allow Dave's Dogs Grill to bring you something special. We have options for every member of the family to explore! We are located in Santa Barbara, feel free to explore our restaurant menu!
Herrington's Sierra Pines Resort Restaurant
-
canadian
(357.38 mi)
The Buckhorn Bar and Mountain Creek Restaurant
-
american
(357.4 mi)
Sardine Lake Resort
-
american
(360.82 mi)
Stateline Bar & Grill
-
american
(643.2 mi)
Beny's Diner
-
american
(658.02 mi)
Cities near Santa Barbara
Goleta, CA
(2 mi)
Towns near Santa Barbara
Isla Vista, CA
(4 mi),
Montecito, CA
(10 mi),
Carpinteria, CA
(16 mi),
Santa Ynez, CA
(21 mi),
Solvang, CA
(23 mi),
Los Olivos, CA
(24 mi)
Sirved has 278
restaurant menus for Santa Barbara, California
. Want a specific cuisine? Check out our best lists for
Asian
,
Italian
or
Mexican
in Santa Barbara. Dietary need? Let us show you all the
vegetarian
,
vegan
or
gluten free
options. Search Sirved for things like
burgers
🍔,
pizza
🍕,
tacos
🌮,
sushi
🍣 and more. Need just a
kids menu
or
drink menu
? Sirved categorizes our menus to make exploring easier.
Frequent searches leading to this page
dave's dogs grill menu
,
dave's dogs lunch menu
,
dave's dogs grill in santa barbara review
,
dave's dogs grill in santa barbara
,
dave's dogs in santa barbara
,
dave's dogs grill food photos
Dave's Dogs Grill menu has been digitised by Sirved. The menu for Dave's Dogs Grill may have changed since the last user update. Sirved does not guarantee prices or the availability of menu items. Customers are free to download these images, but not use these digital files (watermarked by the Sirved logo) for any commercial purpose, without prior written permission of Sirved.
Are you sure you want to report this?