blog
It's ALWAYS Barbecue season in Calgary, AB!
If there's one thing we know for sure, it's that Bookers BBQ knows how to work the GRILL! Located in a century-old brick warehouse, Bookers BBQ is a true hidden gem. View their full menu here.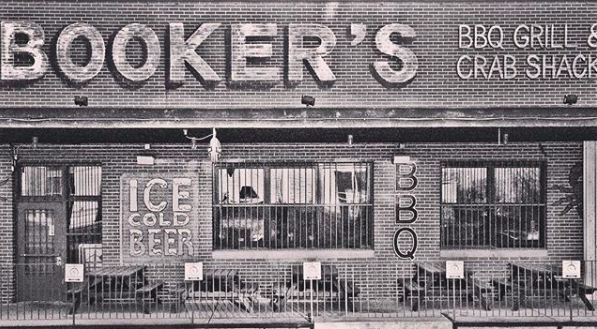 Photo Credit: @mo_tonelli
Let's start with brunch, shall we? Every Saturday and Sunday from noon – 3pm, Booker's serves up one of the best brunches in town. Whether you're starting off or ending your weekend here, we can confirm that it was a good choice!
Photo Credit: @vintagegroupyyc
Moving on to APPY hour! While deciding on what apps to order (yes, it's almost impossible to only choose one), we are just going to leave this mouth-watering image of smoked brisket nachos here to help you make a decision quicker.
Photo Credit: @bookersbbqyyc
Three words: PULLED. PORK. TACOS. You'll never miss out on a #tacotuesday ever again. Not only does Booker's offer pulled pork, you can select your taco toppings – brisket, fried shrimp… the list goes on. If your inner foodie is telling you to go for one of each, we wouldn't disagree.
Photo Credit: @bookersbbqyyc
The moment we've all been waiting for… let's get to the MEAT of it! If you're visiting for the first time, we highly recommend going big (don't go home) by trying one of everything and ordering a BBQ platter. We also recommend ordering this for the table if you're in a 'shareable' mood – we don't blame you if you're not!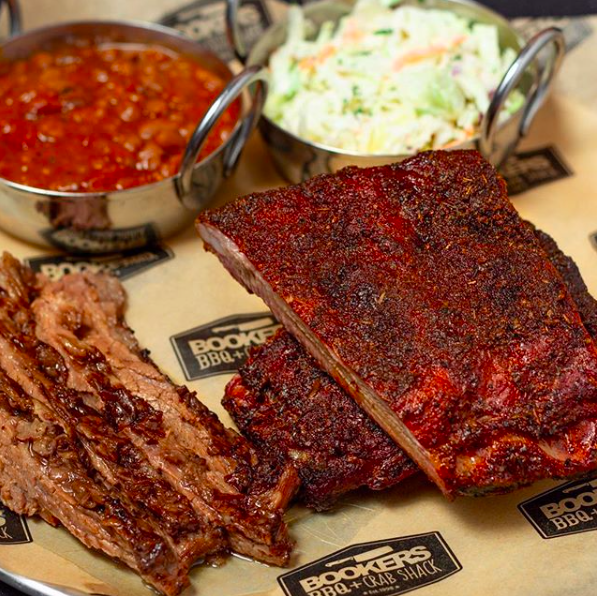 Photo Credit: @bookersbbqyyc
View their full menu here.