blog
Top 5 Steakhouses in Canada, ON
Whether you're planning a big celebration or simply just need a night out (us too!), steakhouses are always a good choice. Dim-lighting, high-end decor, plush seating and some well-aged beef. Sounds like heaven, doesn't it?
Check out our list of some of the best steakhouses in Canada:
Harbour Sixty Steakhouse | Toronto, ON
Located in the Harbour Commission Building, Harbour Sixty never disappoints. Fresh, top quality ingredients and affordable prices. If we had to narrow it down to one dish, we'd say Surf & Turf – hands down, no questions asked. View their full menu here.
Vieux-Port Steakhouse | Montreal, QB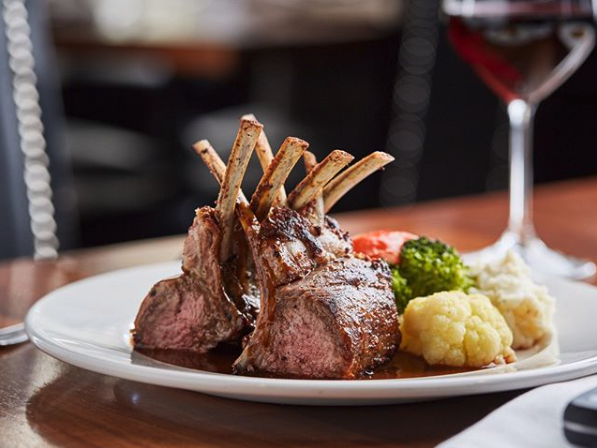 Upon arriving at Vieux-Port, you'll be instantly greeted by their welcoming atmosphere. Old stone walls, original wood flooring and a fireplace to keep you cozy. Their menu is everything you're imaging – beef, bison, lobster, crab and trust us when we say it'll be cooked to perfection. View their full menu here.
With a capacity up to 1000 (and a garden-terrace!), Vieux-Port is the perfect venue for group gatherings, weddings or really, anything involving 1000 of your close friends!
Al's Steakhouse | Ottawa, ON
As a family-owned and operated Steakhouse, Al's legacy has been carried on and has added years of history to their passed down family recipes. Serving a variety of certified Angus beef, fresh fish and a list of mouth-watering appetizers, their menu is never-ending.
Atlas Steak + Fish Burnaby | Vancouver, BC
Hidden inside the Grand Villa Casino and Hotel, Atlas Steak + Fish is one of the best steakhouses in Burnaby, with a modern twist. Whipped Brie Mashed Potatoes, Salted Caramel Creme Brulee and Craft Cocktails are just a few of their specialities. View their full menu here.
Planning an intimate dinner, or a group outing? They specialize in that too!
The Barrington Steakhouse & Oyster Bar | Halifax, NS
Once you're on Barrington Street, The Barrington will be almost impossible to miss. Don't worry if steaks not your thing, their menu won't stop you from enjoying a fantastic meal and you'll feel good about it! We highly recommend trying the "Good Deed Burger" and they'll donate $10 from your purchase of this burger to a local charity – How awesome is that? View their full menu here.