blog
Sirved has reimagined Restaurant Discovery
We're very excited to announce the launch of the new Sirved!
Our team has been working around-the-clock building a complete redesign version of Sirved. In other words – the very best version of our platform. 
Over the years, Sirved has morphed from its basic iteration into something incredibly powerful – an innovative restaurant discovery tool. We couldn't be more proud of where our vision has lead us. We're very excited to share it with users across North America! "We've been overwhelmed by the many ways people are using Sirved when they are travelling or simply just searching for food. We can't wait to introduce the new features we've been building out over the past few months. These changes are really going to make a difference." – Kyle Brown, Co-Founder. 
New & Exciting –
Never ending ways to discover your food.
With our new 'Discover page' you can easily find your food without having to do the research. Search by location, price, restaurant hours, within walking distance, craving, cuisine and even by keyword. Vegetarian? Vegan? Gluten-free? Sirved does the work for you. Sirved will find restaurants that you didn't even know existed!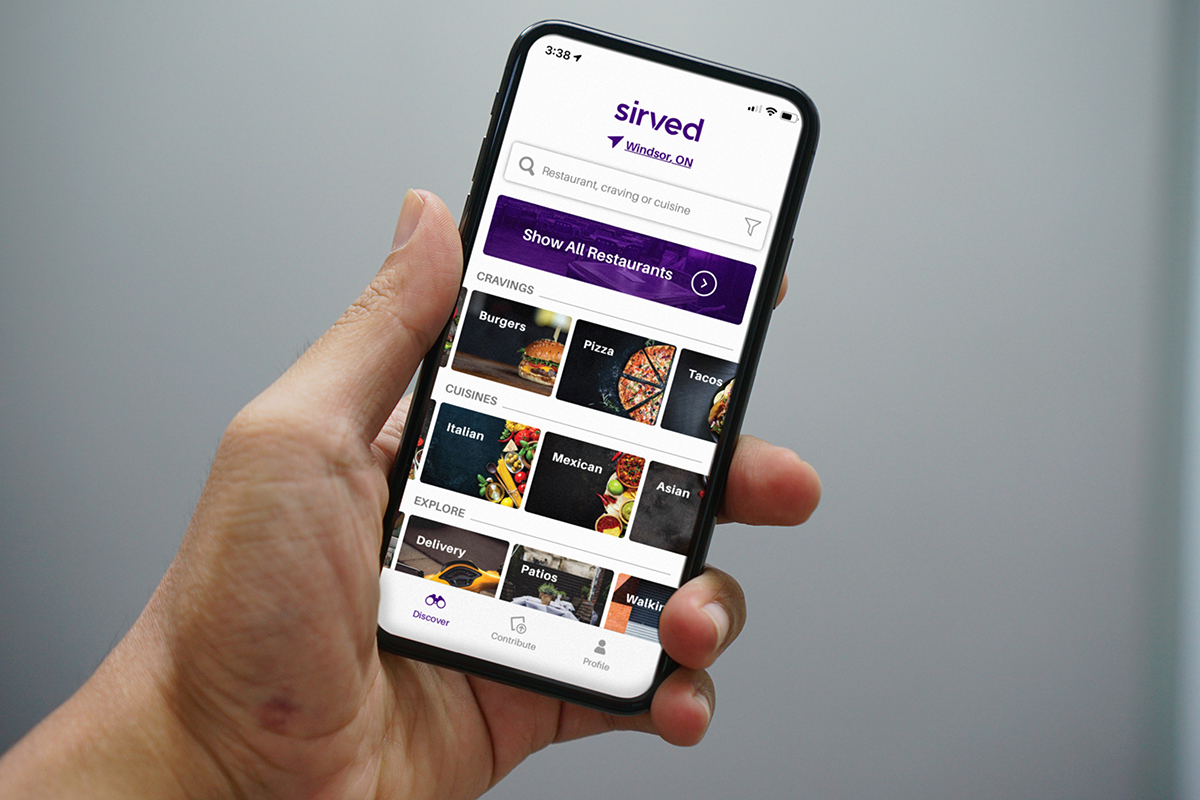 Visual search experience.
When redesigning our platform, we wanted to make discovering your food a visual experience. Browse restaurants with our photo-driven list view or map view. If you're feeling adventurous, browse by only the food photo itself (no reviews, no logo, no distractions) a feast for the eyes!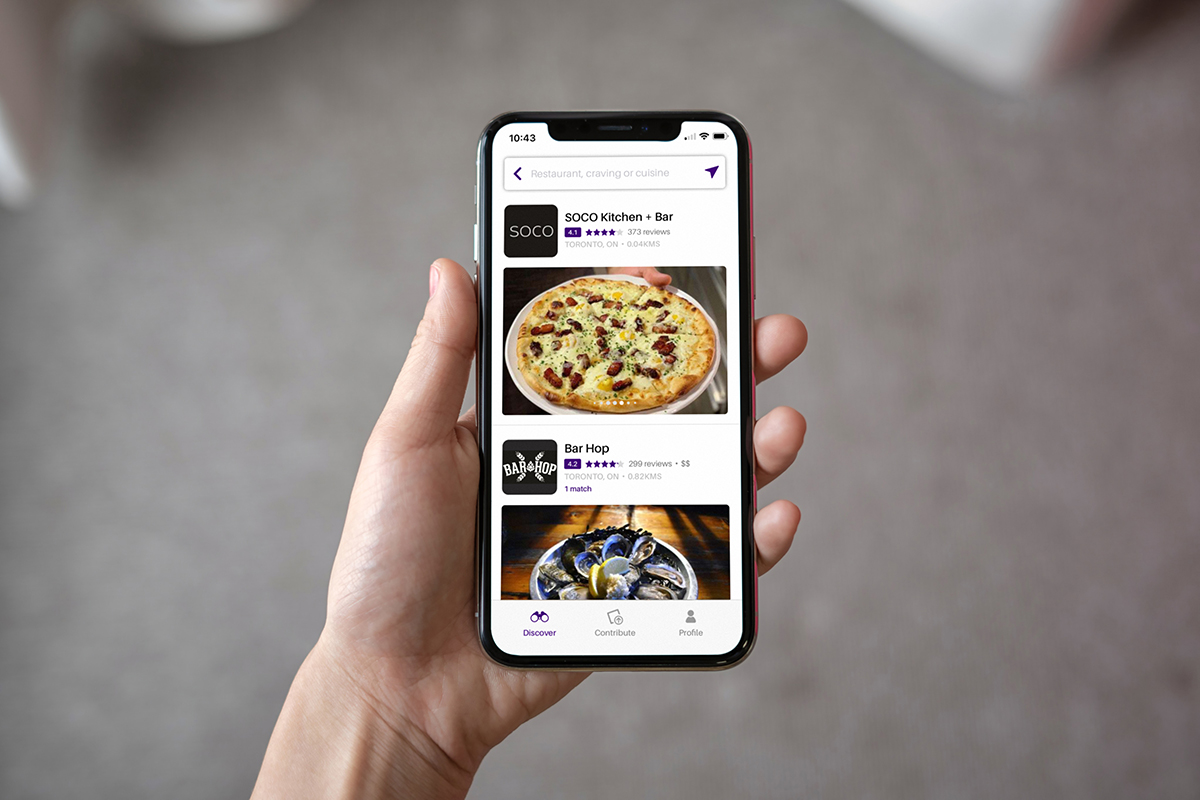 Take the time to read user reviews and ratings from multiple sources.
Hear what the online foodie community has to say about their restaurant experience before visiting. We've designed each restaurant listing page to include user reviews and ratings. These are sourced from trusted online platforms (Yelp, Yellowpages, Facebook, Foursquare and Google).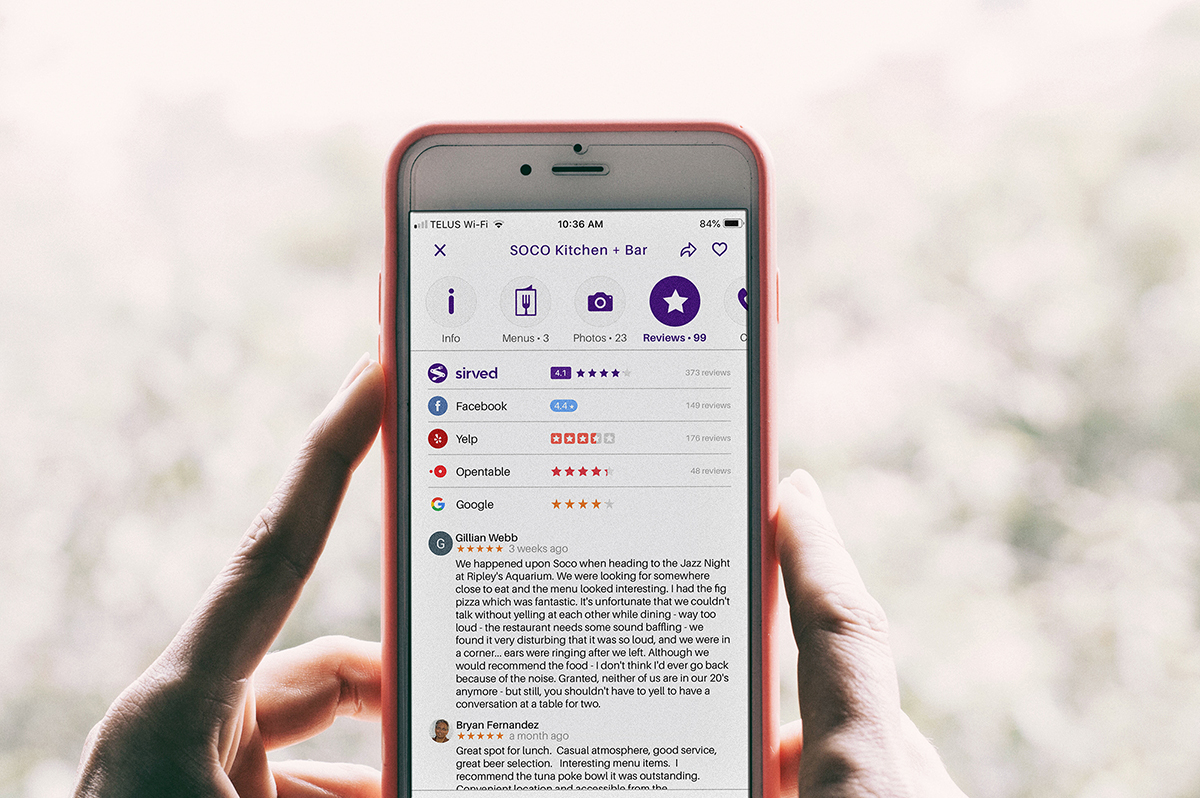 Customize your experience with a Sirved profile.
Once you've downloaded Sirved, complete your foodie profile by customizing it. Select your favourite cuisines, favourite foods and dietary needs. You won't want to miss out on this new feature! We've made it easier to submit and track your contributions with this updated design. We've made it easier to submit and track your contributions. 
Keep track of your favourite hot spots.
Favourite any restaurant you'd like to visit in the future by making curated lists that are specific to you. Or search different cities for restaurants to favourite and make lists for future trips.
Try it all out for yourself, download Sirved here.